[OUR TEAM]

FRESH & SPARKY
In 2013 times started to change in Berlin. An ambitious new agency with a passion for live communication and destination marketing entered the market.

Over the last years, [Time Change] has successfully grown and developed into different strategic segments, from event design and planning across international destinations, to developing IT solutions from the event architects' eyes to simplify and boost your experiences thought the event cycle.
 
Times change but some important things stay the same – The passion to unlock emotions and build long-lasting experiences through events and destination services, both online and offline.
 
Time is precious, so don't waste it!
Hi! Nice to meet you. Let us introduce ourselves.
Learn more

11 offices | 7 countries
120 employees | 1 team
This is everybody's business
Both green thinking and social responsibility are everybody's business. We are working on ecologically sustainable solutions in every area of our events. Thanks to internal test procedures and external certifications we want to encourage and reduce the "carbon footprint" of our events.
We are certified!
Since July 2018, we are proud owners of our internationally recognized  GSTC Certificate. Initiated by the UN, it defines sustainability guidelines and is considered one of the most reliable and credible standards on the market.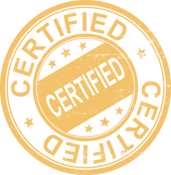 ​​​​​​
Our operational sustainability
We focus on regional suppliers, sustainable means of transport, reuse of signage, name badges and lanyards, briefing of guides & hostess via mailing instead of meetings, sustainable technology & logistical concepts and much more.