DIGITAL |
EFFICIENT|
SMART SOLUTION|
[eTime]

- All in one integrated software solutions
The best time for new beginnings is now, Event Management made easy.
In 2013 times started to change in Berlin. An ambitious new agency with a passion for live communication and destination marketing entered the market. Extraordinary experiences delivered in 12 cities across Europe. 

With our IT solutions we are ensuring convenience and flexibility to save you both time and money.
We are [Time Change]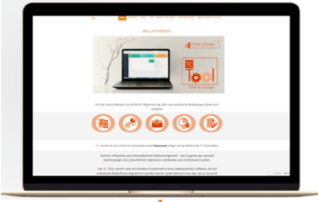 [eBrain]
Participant management
Unique event management software and online registration platform. Event website, participant management, electronic invitation management, surveys, mobile device app check-in, ticketing, payment, reporting and analytics. A one-stop shop!
powerful | intuitive | simple
Details »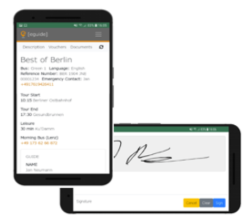 [eGuide]
People management
On the road assistance for tour management. This tool creates tour plans out of given resources, tracks attendee numbers and creates vouchers.
electronic | flexible | efficient
Details »

[ePlan]
Project management
A web service platform to streamline your business workflow. Integrated ERP software, quotation and budget management, project management and controlling – all combined into one cloud-based software.
comprehensive | smart | essential
Details »

What about the security of my data? Where and how are they stored?
We guarantee to process all data according to the European General Data Protection Regulation (EU-DSGVO) and §11 Federal Data Protection Act (BDSG). 
We work with an ISO 27001 certified computer center (Equinix) in Frankfurt am Main, Germany. Your data will be transerred on a secure connection and will never leave Germany or the EU.